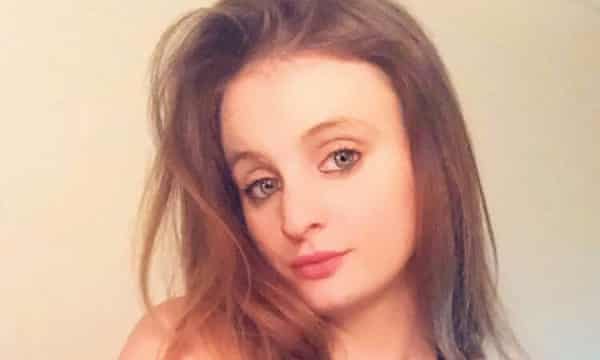 UK woman, 21, with no health issues dies from Covid-19, family say
Death of Chloe Middleton shows how dangerous virus is to all, family say.
Wed 25 Mar 2020 14.58 EDT
The family of a 21-year-old woman from Buckinghamshire have said she has died from coronavirus, which if confirmed would make her the youngest victim of the disease in the UK so far.
Chloe Middleton, from High Wycombe, died from the virus on 21 March, according to her mother and aunt. Health officials have not confirmed the death or its cause.
Her aunt said Middleton had no underlying health issues and the family said her death showed how dangerous the disease was.
And her aunt, Emily Mistry wrote: "My beautiful, kind hearted 21 year old niece (Chloe) has passed away from Covid-19. She had no underlying health issues."
She added: "My loved ones are going through the most unimaginable pain, we are shattered beyond belief. The reality of this virus is only just unfolding before our very eyes. Please, please adhere to government guidelines."
On Sunday the NHS suggested an 18-year-old male had died from coronavirus, but it has since emerged that the teenager had tested positive for the disease in a hospital in Coventry but died from an unrelated condition.
On Tuesday the NHS announced 87 more people had died from the disease in the UK in the biggest daily rise to date. They included a 33-year-old.
The UK's figures do not include Britons who have died overseas. The latest British victim abroad was the UK's deputy ambassador to Hungary, Steven Dick, who died in hospital in Budapest on Tuesday.
He was 37 and had been with the Foreign Office since 2008. His parents, Steven and Carol Dick, said: "Steven was a much-loved son, grandson and nephew. He was kind, funny and generous. It was always his dream to work for the Foreign and Commonwealth Office and he was very happy representing our country overseas."
Shaun Walker, the Guardian's central and eastern Europe correspondent, said: "He was a jovial, intellectually curious and extremely helpful person. Early last week he helped coordinate arrangements for me to get back into the country, and mentioned that he had tested positive for coronavirus, but at that time said he was feeling fine."
UK woman, 21, with no health issues dies from Covid-19, family say – The Guardian
Source: Nigerian Healthcare Blog